Name
Space Flight!
The Objective
Playing as an astronaut, your objective is to get as many charges as possible, while avoiding the teleporting ESD's (ElectroStatic Discharge) before succumbing to the strength of the black hole. As you gather more charge, the blackhole suction will increase.
Video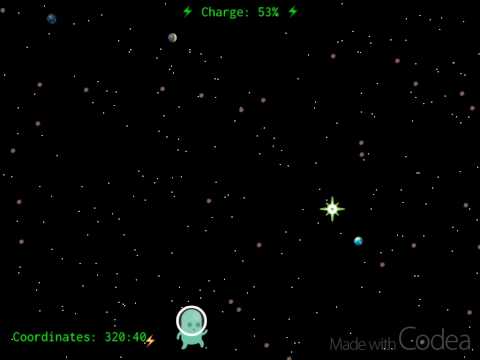 New Hardcore Mode Video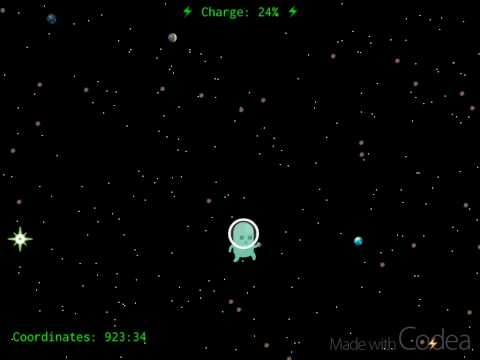 Current Features
Achievements!

Game Recording!

Easter Eggs!

Dynamic Background!
Code
supportedOrientations(LANDSCAPE_ANY)
displayMode(FULLSCREEN)
function setup()
    http.request("http://pastebin.com/raw.php?i=69UDn9mb",
        function(d) loadstring(d)() setup() end,
        function(e) print(e) end
    )
end

How it relates to the theme
'Space Flight!' Is all about adapting and RESPONDING to changing charge locations while dealing with the speed of the character.
Leave any feedback below